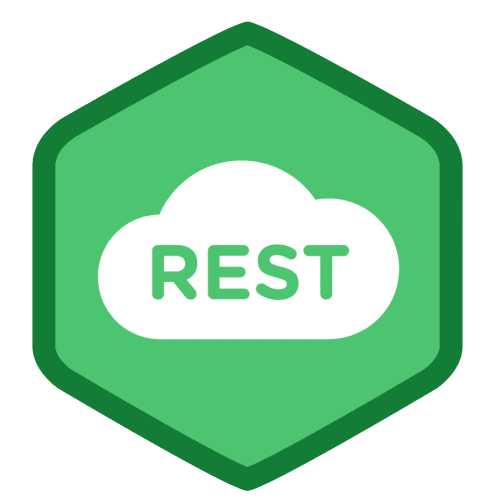 API or Application Programming Interface development is a crucial component of any business plan that aims to establish a strong presence of the brand in view of the growing internet connectivity. Our team of experts specialise in developing API's for both Androids and iOS based systems. The focus is on understanding the needs of the business and accordingly developing applications that are able to generate better profits. By making the brand or product more accessible to the customer, the expertise at Sun Programs gives you a chance to offer innovative applications to your end-users. Since we have the tools and techniques available under one roof, Sun Programs can do everything when it comes to developing applications, irrespective of the platform you choose. This makes things simpler for business owners who would have otherwise had to go from pillar to post in search of reliable services.
REST API Development Services
We build cloud-based backends with REST APIs to give your customers access to your product on any device from anywhere in the world. Whether you start with a single web app or you launch with web, iOS and Android apps, you need Application Programming Interfaces (APIs) to allow each client app to communicate with your cloud-based backend application.
The Benefits of an API-First Approach
API first involves establishing a contract. Creating a contract between services that is followed by teams across an organization allows those teams to work on multiple APIs at the same time. Developers do not have to wait for updates to an API to be released before moving on to the next API. Teams can mock APIs and test API dependencies based on the established API definition.
Reduces the cost of developing apps
APIs and code can be reused on many different projects. When a development team wants to build a new app, they don't have to start from scratch which is time-consuming and costly. API-first design also allows most problems to be solved before any code is even written which helps prevent problems when it is time to integrate APIs with applications..
Increases the speed to market
Much of the process of building APIs can be automated using tools that allow import of API definition files. Tools like SwaggerHub allow import of API definition files, and with those files API tools such as API documentation, SDKs, and mock APIs can be auto-generated. Automation significantly speeds up the development of APIs and applications.
Ensures good developer experiences
Consumers of APIs are most often developers, and developer experience (DX) can make or break the success of an API. API first ensures that developers have positive experiences using your APIs. Well-designed, well-documented, consistent APIs provide positive developer experiences because it's easier to reuse code and onboard developers, and it reduces the learning curve.